If you're an avid golfer, you are always on the hunt for new ways to improve your game. That's where artificial putting greens come in.
There are lots of reasons why many golfers prefer artificial putting greens. Practicing on artificial putting greens can not only improve your game, but it can also help save time, money, environmental resources, and more.
Those are just some reasons why so many golfers turn to artificial turf for golf practice. If you are considering adding a putting green to your home or property, consider some of these reasons why synthetic green is the best way to go.
1. They are Maintenance-Free
One of the most significant benefits of using artificial turf for your golf putting greens, as opposed to natural grass, is that artificial putting green installation is a much easier process than natural grass.
Not only is the installation much easier, but the maintenance is more straightforward, too. For one, you won't have to worry about watering your golf putting greens, nor will you have to whip out your lawn mower every weekend. In this sense, an artificial putting green saves you time as much as it saves you effort.
Of course, you must ensure that your golf putting greens are installed correctly. Once they are, you won't have to worry about your greens for months or even years. You'll have much more energy and the ability to focus on spending time on your actual game instead of the turf you play on.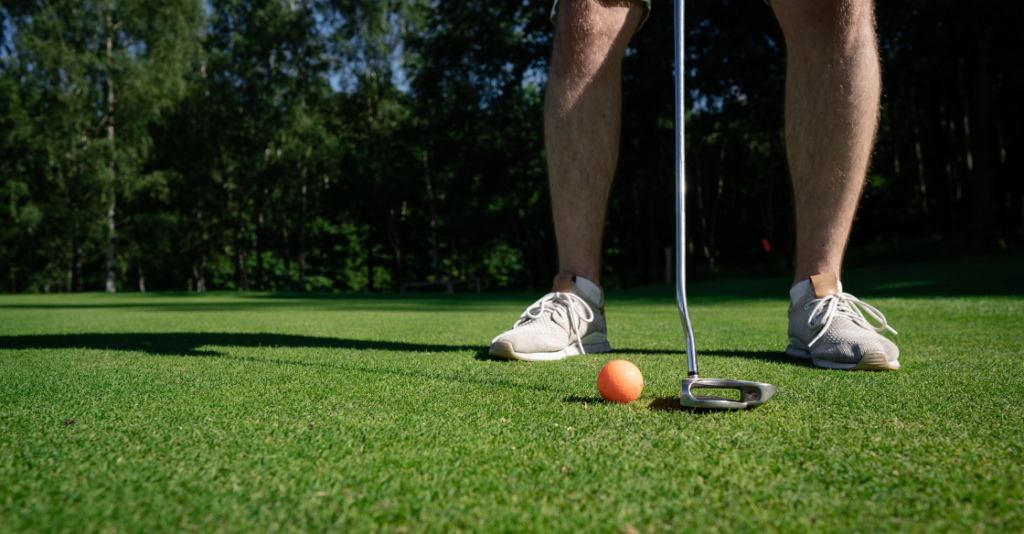 2. They Save You Money
So long, expensive landscapers and gardeners.
When choosing synthetic turf for a driving range, you only have to worry about the initial upfront investment of purchasing the turf and installation.
Of course, proper installation of your artificial turf for golf practice is key to ensuring that you won't spend more money later. Make sure you choose a certified, reputable turf company to install your artificial green to prevent lumps, create smooth surfaces, and guarantee quality greens for years to come.
You also may want to consider using a high-quality turf infill for your putting green to keep your turf and artificial grass looking sharp.
Once your turf is installed correctly, you won't have to spend any money on upkeep. As a result, you can use that extra money to upgrade your golfing gear or tuck it away in savings for a rainy day.
3. They are Durable
Sick of those unsightly dirt patches that ruin the aesthetic of your green? When choosing artificial turf for your driving range, you can wave those messy dirt clumps and brown grass goodbye.
When you craft your backyard golf putting greens with artificial grass, you'll gain a durable green that can handle feet, strong puts, trampling children, roaming dogs, and more.
Additionally, artificial turf absorbs water and dries with lightning speed. This means that you won't have to deal with puddles or sagging clumps of dirt when it rains.
With natural green courses, you have to wait a considerable amount of time after a rain storm to be able to play again due to the sopping earth and puddles. Not only is an artificial green more durable, but you can get back to playing faster than ever.
4. They Have a Crisp, Clean Look
Because artificial greens are so durable and wear-resistant, your property will always boast a crisp, clean, well-maintained look.
You can relax easily knowing that your turf will look as good on day 763 as it did on day one after installation.
Additionally, artificial turf will increase your home's curb appeal and property value. Potential home buyers will appreciate the clean look of a synthetic green and will value how crisp and clean the green looks, no matter the time of year or weather.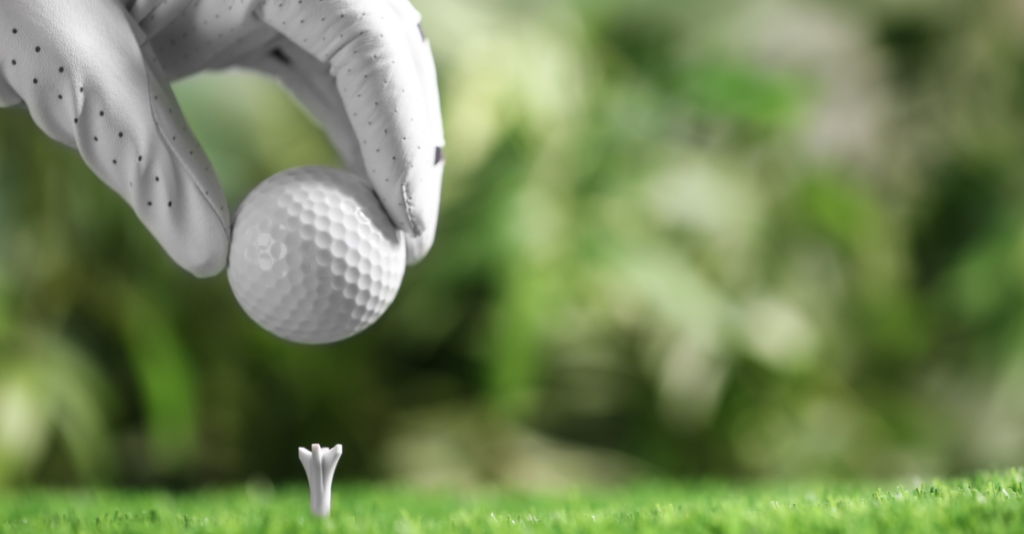 5. They are Fully Customizable
Bring your dreams to life just as you imagined them with your artificial putting green installation.
When you work with artificial turf for golf practice, you don't have to compromise with the will of Mother Nature. Instead, you can work with a turf supplier and planner to create a fully customized artificial turf that exactly matches the vision you have in your mind.
When you work with a turf supplier for your synthetic turf for driving range, you gain complete control over a variety of essential factors for your putting green, such as:
How large your green is
How many holes your course has
Your green's difficulty level
Specific skills you want to focus on
Don't compromise; consider implementing artificial golf putting green in your backyard instead of using natural grass.
6. They Give You More Freedom
With natural grass, the health and success of putting green depend on various environmental factors.
For example, you have to make sure that you are building your putting green in an area that benefits from proper natural sunlight. Additionally, you must consider other factors like not placing your green in too moist of an area or not putting your green under trees, as the moisture from falling leaves would smush the grass.
When you use artificial grass, all of that worrying goes away. Instead of being restricted to different needs and factors, you can place your artificial turf for golf practice wherever you'd like and have the confidence that it will thrive and look excellent.
Consider Installing Artificial Turf on Your Property Today
Whether you're an amateur golfer looking to sharpen your skills or a golf veteran obsessed with strolling out onto your backyard to squeeze in some more practice, go with artificial turf for your backyard, putting green.
It will save you money and provide you with many benefits, including being maintenance-free, always looking good, improving your curb appeal, and much more.
Consider installing artificial turf on your property today!