There are many benefits to spending time in nature, but we don't always have time to get away for a green escape. Luckily, more and more commercial buildings are focusing on adding green spaces to their designs. Commercial landscaping has come so far from the days of plain concrete buildings and cookie-cutter trees and shrubs.
Commercial turf is a great way to add green space to any commercial building, from resorts and office buildings to office parks and medical centers. Read on to learn more about commercial landscaping turf as we share five ways to spruce up your corporate space.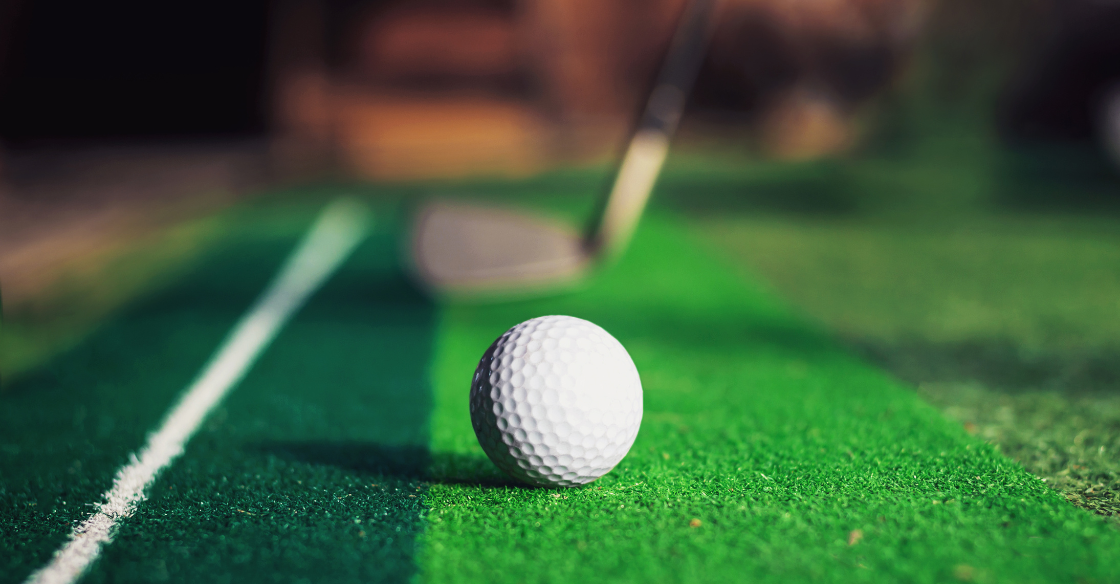 Promote Backyard Games at the Office
We all know the dangers of spending too much time sitting at your desk, so promote some good old-fashioned camaraderie (and much-needed movement) with backyard games at the office! Artificial turf creates the perfect space for games like mini golf, putting challenges, bocce ball, ladder ball, crochet, corn hole, and countless others. Encourage your employees to get outside and spend time together around a beautiful green lawn.
Don't have the space to create a backyard at the office? Using artificial grass, you can bring the fun inside with activities like an indoor putting green. You can even create fun challenges with prizes for your employees to compete against each other!
Create a Green Wall
If you're limited on space, creating a green wall is a great commercial property landscape idea. Green walls can come in all shapes and sizes and work to liven up any room. Pair your green wall with a neon sign to draw attention to your company's logo or photos of your employees for a personal touch.
You can use green walls in office buildings, restaurants, cafes, medical centers, or any other corporate space. Plus, by creating a green wall out of artificial turf, you can ensure that its beautiful colors and textures will last for years.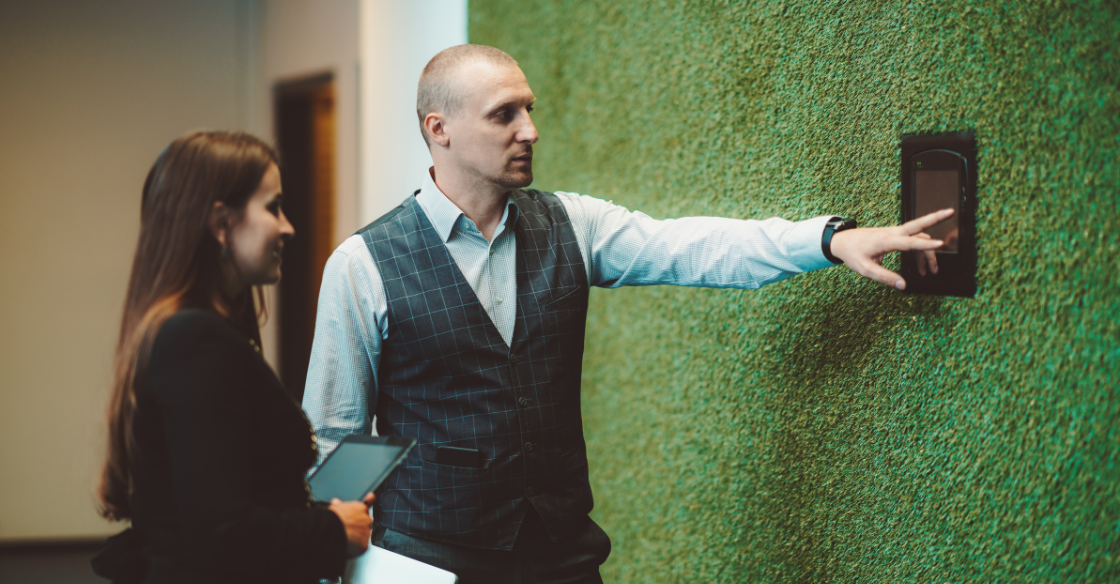 Include Pet Areas
More and more commercial buildings are allowing dogs so what better way to incorporate greenery in your commercial landscaping than with a pet area? Pet areas are useful for people with dogs and provide an open space for employees and visitors to stretch their legs and socialize.
Pet turf is durable and designed to withstand dog urine, trampling, roughly playing, and digging. Plus, it uses antimicrobial technology to keep the turf cleaner for longer and inhibit the growth of bacteria, mold and mildew, and odors. It's easy to clean and will last for years with proper maintenance. Add an artificial turf pet area to your commercial property landscape ideas!
Have Splash Pads for Kids
If you're looking for commercial landscaping ideas that are also kid-friendly, consider creating a splash pad! Splash pads are fun, interactive water displays that unite kids and their families. There's no better way to spruce up your corporate space than to create a place for kids to be kids.
By designing your splash pad with artificial turf, you don't have to worry about whether or not the grass will get damaged by the water or kids running around. Instead, you'll have a beautiful green lawn surrounding your splash pad, no matter the season.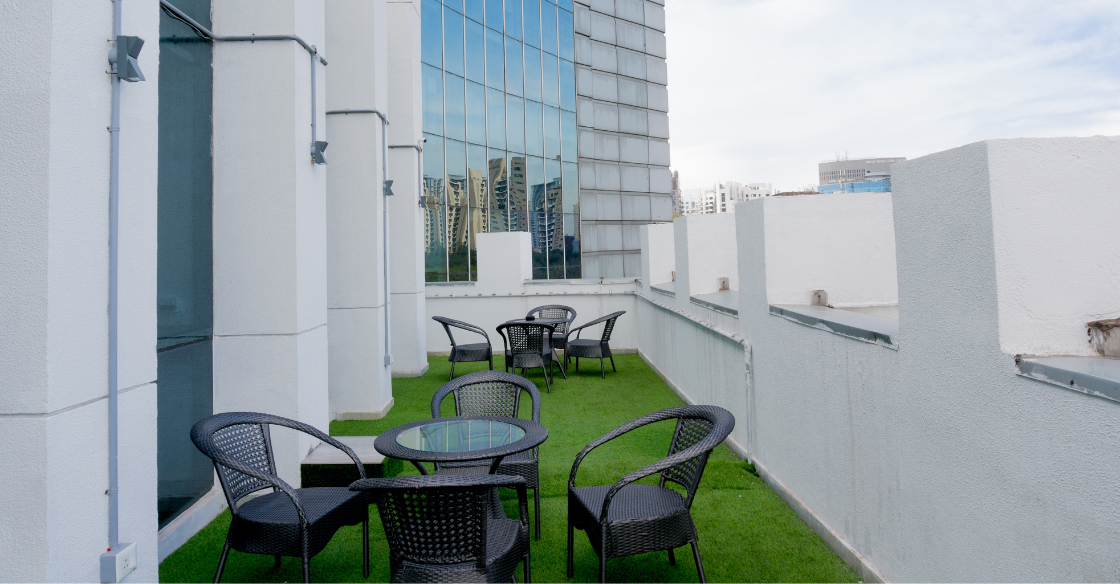 Design an Outdoor Sanctuary
Everyone needs to get away for a few minutes during the day, whether it's to eat lunch outside, practice yoga, do a short meditation, or just relax. The best commercial landscape designs include areas to decompress in their landscaping ideas.
These outdoor sanctuaries don't have to be complex, either! Consider adding comfortable outdoor chairs, a table, and umbrellas for shade and relaxation. With such a beautiful outdoor space, you could host classes outside your commercial building.
Complete Your Commercial Landscaping Project with Magnolia Turf
As you can see, there are many ways to incorporate greenery into your commercial landscaping. Artificial turf is durable, easy to maintain, and lasts for years, making it an excellent choice for commercial landscaping. Provide an escape to nature for your employees and visitors with a beautiful, green lawn all year round.
Magnolia Turf is a landscaping service with high-end commercial turf options for any sized property. Get in touch with our landscape professionals to start planning your design installation today!