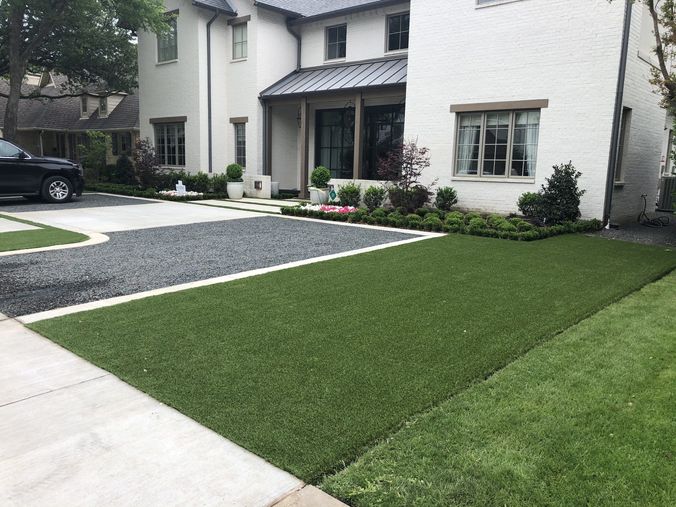 Landscapes by Magnolia Turf
Landscapes by Magnolia Turf focuses on three aspects for functionality and quality; realism, durability and low-maintenance. By focusing on these three aspects, Magnolia Turf is sure to surpass your lawn dreams. Our innovative artificial lawn installations are ideal for residential and commercial landscaping!
Magnolia Turf's landscape products offer the most realistic look and feel that meet your residential and commercial synthetic grass needs. Our products guarantee a waterless, low-maintenance solution that is authentic, beautiful, and functional for years to come.
What's our secret to high-quality artificial lawn installations? We equip all of our artificial turf landscapes with four layers of protection:
Superior Drainage

We use a limestone subbase for efficient draining, better than decomposed granite and crushed concrete. Our system allows puddles of rain and melting snow to filter through faster.

Antimicrobial Technology

Our artificial lawn installations are coated in Microban to keep turf cleaner for longer. Microban inhibits the growth of bacteria, mold and mildew, which reduces odors.

Safer and Stronger Infill

We use Envirofill instead of Silica in our landscapes because it's the most durable and proven option. It also has unparalleled health and safety benefits.

Innovative Design

Our artificial landscaping is equipped with fine blades, lush synthetic turf features and a tan thatch to enhance its natural appearance.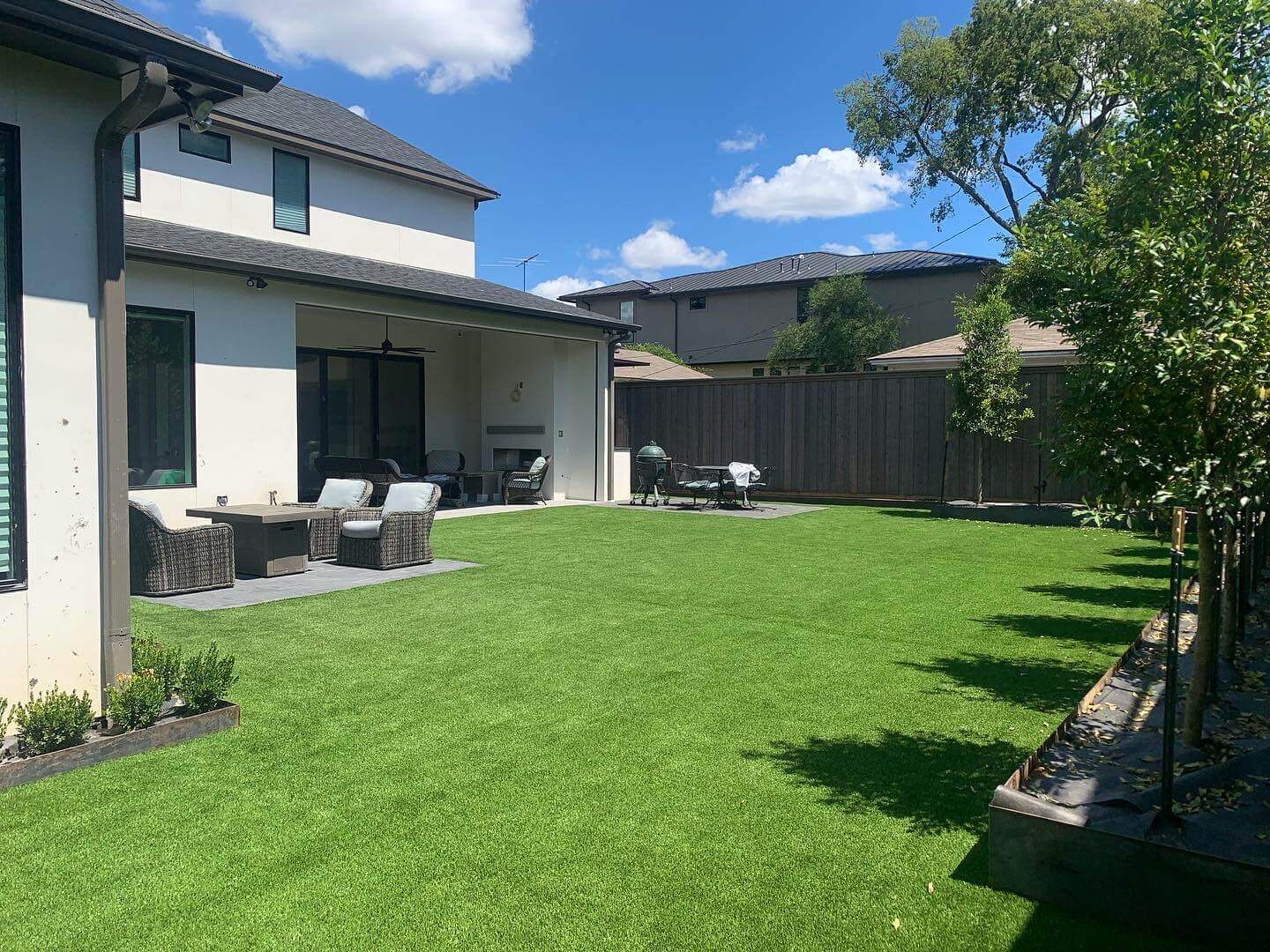 What's our secret to high-quality artificial lawn installations? We equip all of our artificial turf landscapes with four layers of protection:
You should rinse and groom your artificial lawn installation periodically. We recommend spraying your lawn with a hose or sprinkler system for about one minute per week. You can also push a power broom through the turf areas that need attention.
You should also look out for dirty spots or fluids. PE-51 is an excellent cleaning solution and is safe for pets and kids.
Your landscape's level of use can determine the frequency of maintenance. Higher traffic areas, such as commercial parks or sitting areas, may require more maintenance than a backyard installation.
The life expectancy of your turf depends on maintenance and use. Proper care goes a long way in maintaining a new-looking lawn. Regardless, the life expectancy of landscape turf is 15+ years. We even offer a 15-year warranty if you require a replacement.
Magnolia Landscapes start at $7.00 per square foot turnkey. However, the price of landscape turf will vary between projects. The cost of your artificial lawn installation can be influenced and determined by the following:
Square footage of the yard
Type of Landscape
Base volume
Total edging used
Special add-ons
Landscapes by Magnolia Turf is resilient and well equipped with our proprietary turf backing technology. Each blade is triple reinforced through tuft bind technology, which is incredibly resistant and ensures your landscaping stays intact. You'll see why Magnolia Turf has the best artificial grass for landscaping in Dallas, Houston, and all major Texas cities.
Get Your Artificial Lawn Installation from Magnolia Turf
Contact us to get a free estimate and learn more about artificial lawn installation services! We have residential and commercial landscaping options with unbeatable quality and prices.