Green is the future, and more commercial buildings are taking notice. There are many ways to make a building sustainable, from more outdoor spaces to green energy.
Here, we share five ways to design a more eco-friendly building to help business owners and real estate developers put the planet first.
1. Conserve Water with Low-Flow and Dual Plumbing Systems
In today's droughts and water shortages, one of the best things you can do to create an eco-friendly building is to conserve water. Saving water in a commercial building doesn't have to be complicated or expensive, either. Low-flow plumbing fixtures are designed to use less water throughout a building's toilets, faucets, and sinks.
In addition, you can also utilize a dual-plumbing system, which separates water into potable and non-potable uses. Potable water can be used for drinking and washing, while you can use non-potable water for flushing toilets or landscape irrigation. With a system like this, less water goes to waste.
If you have the means, consider also installing touch-free faucets. Touch-free faucets limit water usage because they only turn on when someone is using them and reduce the risk of someone accidentally leaving the water running.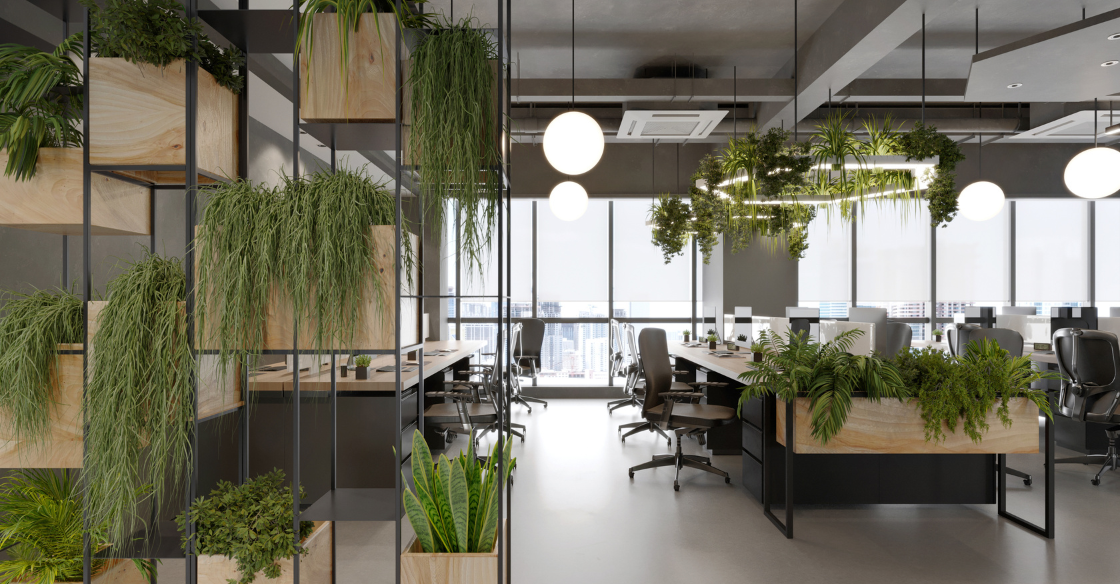 2. Use Smart Technology
Smart assistants like Siri and Alexa helpful for sending text messages and setting timers and also help commercial buildings save energy and be more eco-friendly. For example, smart thermostats allow you to control the temperature remotely and only turn on the heat or A/C during certain times. In addition, smart lights make it easy to turn the lights on and off when they aren't in use. Plus, these smart devices will save the business money because you only pay for the power you need.
Innovative technology paired with newer, more energy-efficient appliances, make it easier than ever to create a sustainable office building.
3. Install Solar
Depending on where you live, solar is an efficient way to make a building sustainable. The majority of our customers in Texas and Florida get plenty of sun to make solar worth it! While installing solar panels might be a large upfront expense, you will quickly make your money back with how much you'll save on your electric bill. Plus, you will be promoting the use of green energy.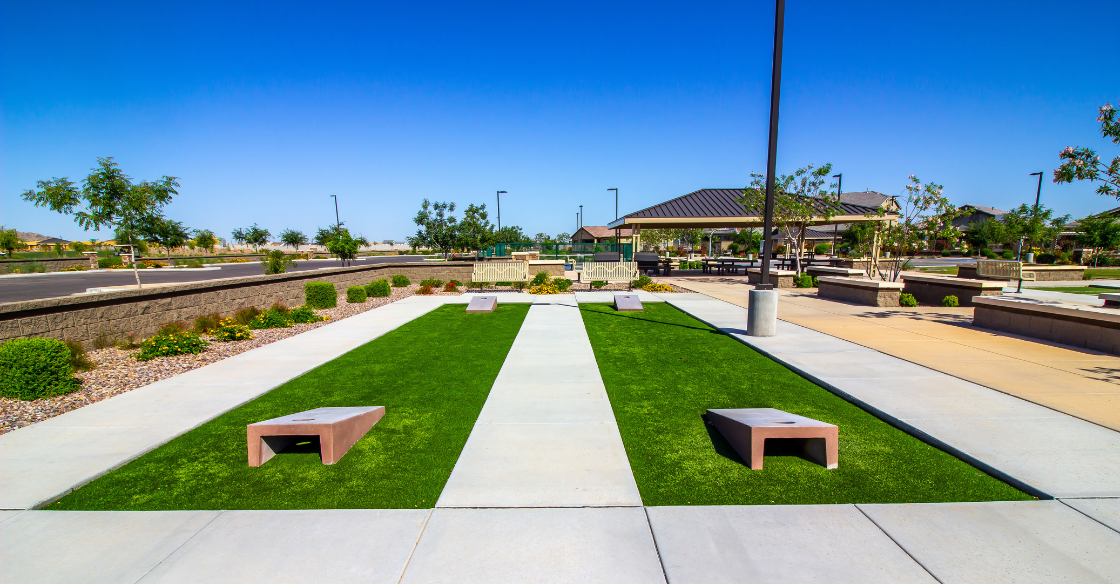 4. Create Sustainable Green Space with Artificial Turf
Everyone loves green space, especially when working in a commercial building. Traditional green space requires a lot of maintenance and water and is only sometimes an eco-friendly choice. Luckily, you can achieve the same look and benefits of nature in an office building but save money and the environment with eco-friendly turf.
Our artificial grass looks amazing in corporate settings and requires very little maintenance, so it's easy to add some green love to your corporate space. Employees will love taking their lunch outside on a beautiful green lawn or playing games like putting challenges, bocci ball, or corn hole. Encourage your employees to get outside with beautiful artificial turf.
5. Use Environmentally-Friendly Cleaning Products
Lastly, consider what products your janitorial team uses to clean the interior and exterior of your office building. Toxic cleaners go straight into our waterways, making them a substantial ecological issue. Investing in green cleaning products can maintain a beautiful office building while also caring for the environment.
Go Green with Artificial Grass from Magnolia Turf
In today's world, we must all protect the environment, from saving energy and water to choosing green cleaning products and other materials. Artificial turf is an environmentally-friendly way to maintain green space without using toxic fertilizers or gallons of water. Want to spruce up your office building with synthetic turf? Contact us today!