Winter is officially here, which means cozy evenings by the fire, shorter days, and frost on the ground. While most of our customers live in places with pretty moderate winters, they still wonder how artificial grass fares in cold climates, especially compared to natural grass.
The good news is that artificial grass holds up very well in cold climates and doesn't require much maintenance. Let's compare natural versus artificial grass in cold climates and how each fare.
Natural Versus Artificial Grass in Cold Climates
Any homeowner that's had to take care of their lawn in the winter knows how difficult it is to maintain a beautiful, natural lawn in the frost or snow. Even if you don't live somewhere it snows, maintaining natural grass in cold climates takes time, effort, and money.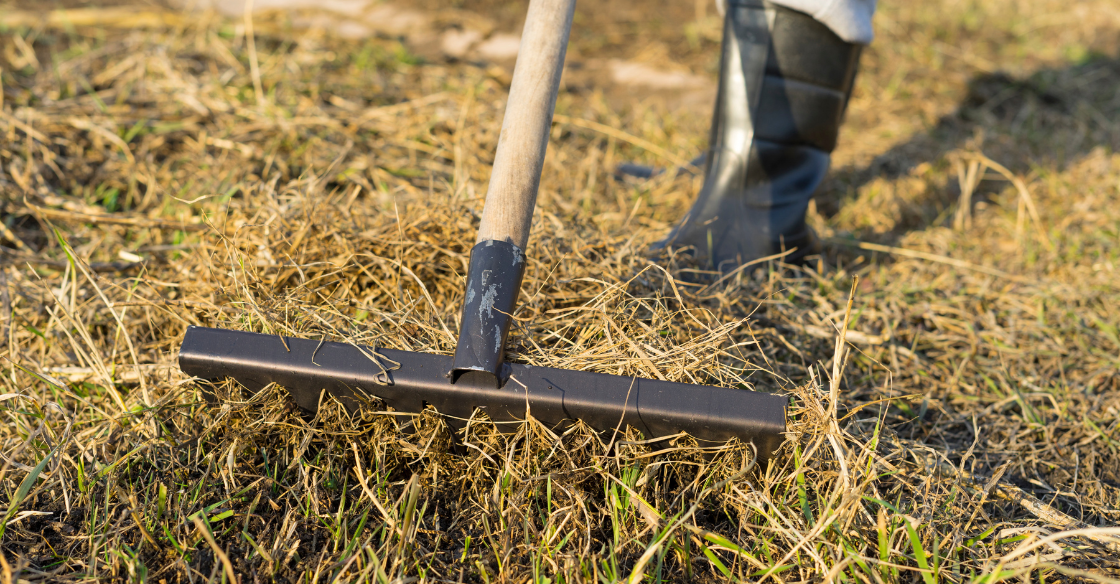 Natural Grass in the Winter
No matter where you live, there's no getting around the fact that maintaining a natural lawn in the winter is a lot of work.
Your natural grass may die off completely depending on how moderate or extreme your winters are.
To prepare it for spring, you may need to use a special fertilizer in the winter. This is in addition to the other fertilizers and chemicals you need to use throughout the rest of the year to keep your natural lawn looking green and healthy.
In addition, you will likely have to continue pulling weeds going into winter and during the whole season. While the grass may die off, there always seem to be pesky weeds that make it through even the harshest of winters.
Lastly, you may still need to mow your lawn. You'll want to do one last mow before the first snowfall, but if it doesn't snow where you live, you will have to continue to mow your lawn throughout the winter. Spending a cold day outside doing chores is probably not the nice winter activity you have in mind.
Natural grass doesn't fare well in the snow or frost because it can freeze and become stiff, and then if someone steps foot on the lawn, the grass can break. This makes the regrowth process in the spring even longer.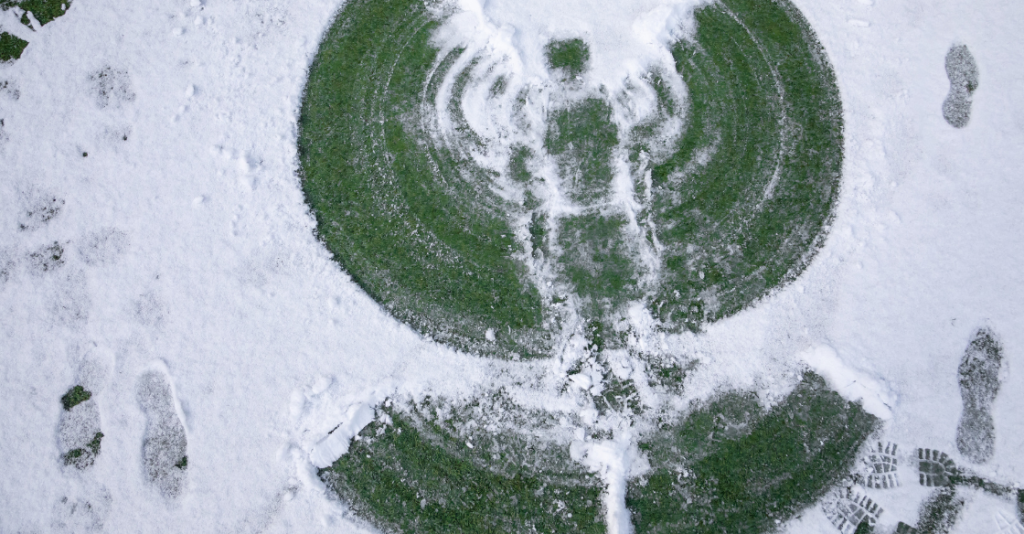 Artificial Grass in the Winter
In comparison, artificial grass in winter is a low-maintenance choice. Frost doesn't affect your synthetic grass's color, rigidity, health, or longevity. Thanks to the efficient draining structure, frost and snow evaporate more quickly on artificial turf versus natural grass. When it comes to maintaining a lawn in winter weather, artificial grass is the clear winner.
Tips for Maintaining Artificial Grass in Cold Climates
Even if you live in Texas or Florida, you likely experience temperature drops and winter weather. Like maintaining your home in the winter, maintaining your artificial lawn requires a few extra steps. Luckily, artificial turf maintenance is much easier than keeping real grass.
Here's what you should do to keep your lawn looking fantastic year-round, including in the winter:
Brush your artificial grass with a professional turf brush. This will help reposition the infill and keep the blades structured and robust.
Control debris and weeds using a water-based herbicide that's safe for turf. Luckily, artificial turf is pretty resistant to most weeds.
Promptly remove any stains, especially before they freeze over in cold climates.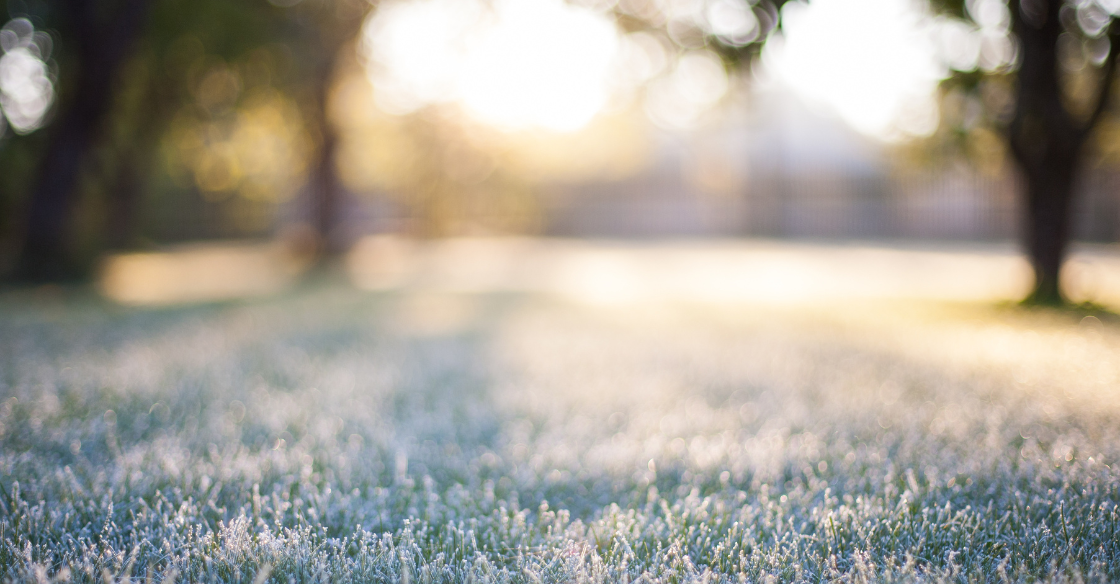 How Does Artificial Grass Hold up in Snow?
Frost doesn't usually damage artificial grass in the winter, and even heavy snow shouldn't impact your turf. In fact, you can even walk or play on artificial turf in snow!
Here are some tips on how to take care of your artificial turf in snow:
Shovel with caution
Allow snow to melt naturally and gradually on its own
Clear debris as needed
Tread on your lawn carefully
Simplify Your Winter Yard Maintenance with Magnolia Turf
As you can see, artificial turf holds up to all weather conditions, including sun, sleet, snow, and hail. It's durable, long-lasting, environmentally friendly, and low maintenance. Get a free estimate for your artificial lawn this winter by contacting Magnolia Turf Co. We have locations in South Florida, San Antonio, Austin, Houston, and DFW and offer a wide variety of artificial turf products!